luxury ibiza SOULSHINE RETREATs
September 2019
Packages from €1,730 per person
The perfect place to breathe deep...
This September, pick your perfect retreat from our two distinct Luxury Ibiza Soulshine experiences, both created with the intention to support individuals to shine their brightest!
Read on to find out more about more about our Luxury Ibiza Pure Soulshine Retreat and Luxury Ibiza Shine Bright Programme this September and find the perfect retreat for you…
September Luxury Ibiza Soulshine Dates
Our jam-packed Signature Yoga & Holistic Wellness experience
Our Luxury Pure Soulshine Retreat offers a truly transformative immersion into holistic living with heaps of Yoga PLUS workshops including Nutrition, Ayurveda, Meditation, Transformational Breathing, Sound Meditation and a healthy Cooking Workshop. Not to mention the incredible array of body and soul soothing Wellness Therapies, deliciously healthy, stunning cuisine, attentive Soulshine Team and all in utterly gorgeous surroundings. This much-loved retreat experience extends way beyond just Yoga & Meditation into a space of all round transformative and healthy living, truly empowering each of our guests to make positive changes in their life, both on and off the mat.
A deeply immersive Yoga, Meditation & Coaching Programme
Led by Soulshine Founder Soulla, this transformative Programme has been carefully designed to facilitate awareness, growth and healing whilst introducing powerful tools and guidance to take back into your every day life. In order to facilitate a deeply personal journey of reconnection, Soulla will weave Compassion Based Mindfulness, Yoga, Coaching and Self-Enquiry Workshops throughout the week. Created for those seeking greater Self Awareness, Self Acceptance, Self Love and peace in their life. This process is supported by our stunning Ibiza home, powerfully healing Wellness Therapies, deeply nourishing cuisine and the nurturing attention from your Soulshine Team. Expect an incredibly supportive, loving and non-judgemental environment where transformation and healing can unfold.
Explore our Luxury Ibiza Soulshine Retreats experience..
CAN SHUI - OUR LUXURY IBIZA HOME
The perfect place to unwind...
For such a magical space nestled into the stunning Ibiza countryside in a private development and with endless uninterrupted views out to sea, the translation of Can Shui, a 'place of harmony', could not be more appropriate.
Your retreat includes 6-nights in a stunning Luxury Ibizan villa with amazing onsite Soulshine Hosts and Holistic Wellness Team, luxuriously attentive Can Shui team plus a wonderfully small group to ensure maximum pampering and attention. Not to mention a totally jam-packed wellness programme.
We're also a 40 minute mountain trek to a wild and beautifully secluded beach. Pack your trainers as it's definitely worth a visit!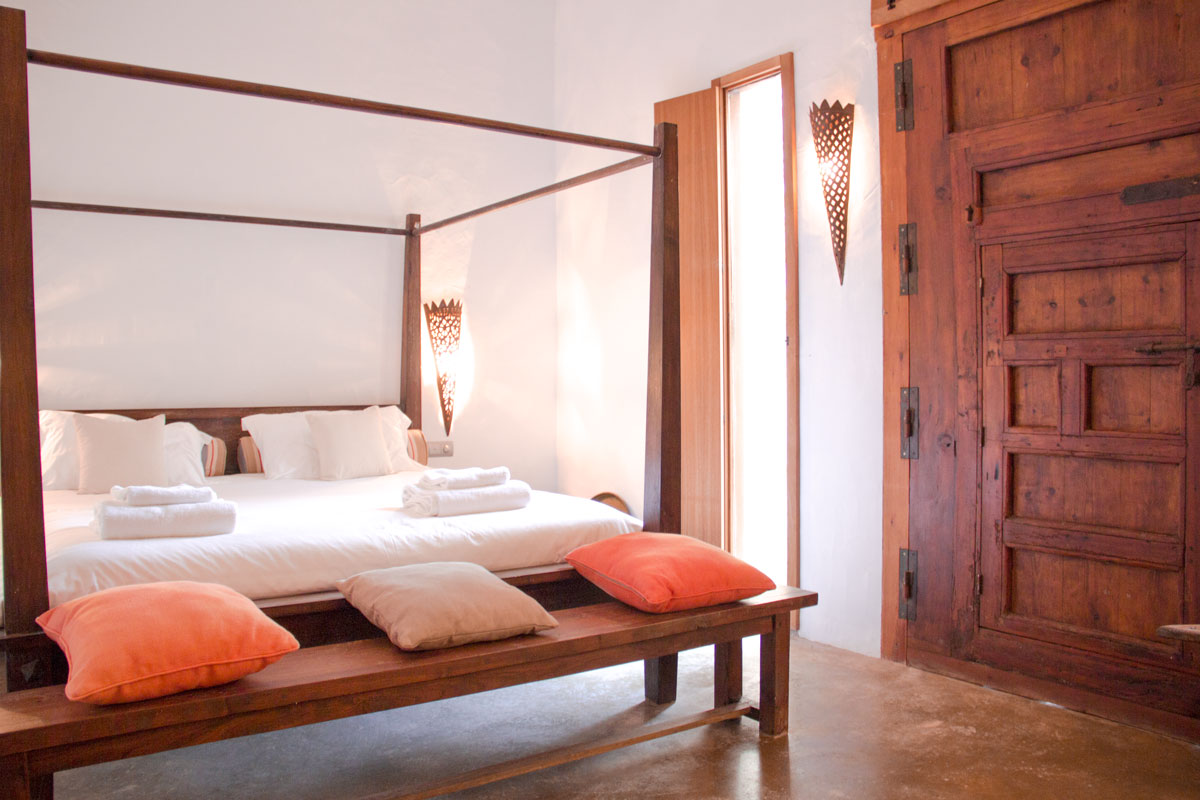 THE ROOMS
The perfect place for peaceful nights...
With daily house-keeping, sumptuous linen, organic bath products and a meticulous attention to luxurious detail, your Can Shui experience is guaranteed to provide high levels of comfort and pampering. We have a collection of wonderful rooms, offering solo and shared occupancy for you to pick from during your Soulshine stay, many offering stunning sea-views.
Travelling Solo? Never fear, the vast majority of our guests are solo travellers. You do not need to travel with a friend or partner to enjoy our shared rooms. We're so proud that we seem to attract just the loveliest people and have seen many a beautiful friendship flourish on retreat. Sharing will be with the same gender.
DELICIOUSLY HEALTHY CUISINE
The perfect place for healthy indulgence...
The food on the retreat is prepared with great experience and nutritional wisdom by much-loved Remko the Healthy Chef. Remko (a regular on Dutch TV) is absolutely passionate about creating 'food as medicine'. The menus for the week have been developed with the guidance of our expert Soulshine Nutritionist and all the meals are truly a delicious delight, prepared with exceptional produce, the highest healing attention and more love and attention than you can possibly imagine. You definitely won't be going hungry!
To provide a truly nurturing, nourishing and healing experience, food will be vegan and gluten-free. We believe that this really provides an opportunity for your body to heal and detox – especially in conjunction with all the other healthy practices that you'll be enjoying. We are of course very happy to accommodate special dietary requirements.
Watch now for a taster of our Soulshine Retreats Experience...